Claims as easy as 1,2,3. NO deductibles, ever!
---

Start a Claim
Use Our Claim Tool.

Ship it to us...FREE
Print out our free shipping label.

We send it back...FREE
We take care of everything and send it back.

---

Purchase a Gun Warranty
Thousands of retailers offer Gun Warranty protection. You'll be able to purchase a plan at checkout. If you've already purchased a firearm and would like to protect it, we can handle that too! Just purchase protection here on our site!
GunWarranty covers what most manufacturers don't! GunWarranty gives you the peace of mind that you'll almost always be covered.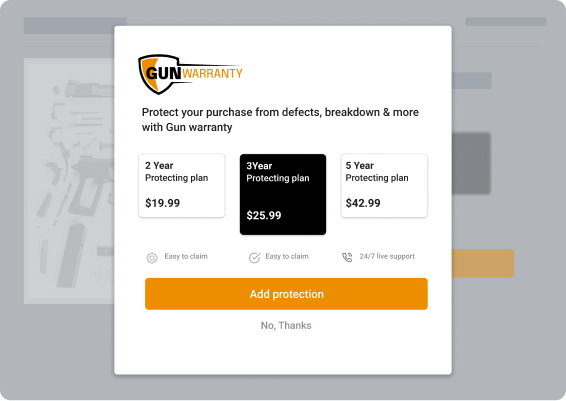 ---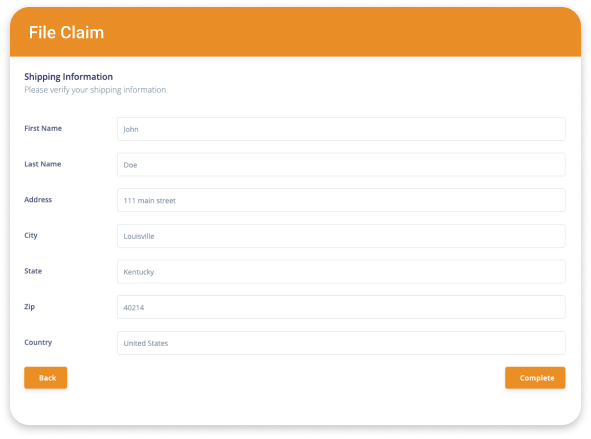 File a claim
No long forms or hassle like a manufacturer, and an almost instant claim filing process. Our claim filing tool makes taking advantage of your GunWarranty protection a breeze. From there you'll print off a FREE shipping label and send us your firearm.
nwarranty.com/claim/newclaim" target="_blank" color="#000000" size="2"]
---

We repair or replace your firearm and send it back!
We employ the most skilled gunsmiths in the country to fix your firearm. Once repairs are complete we ship it back FREE, saving you hundreds of dollars in shipping! If for whatever reason the gunsmith cannot repair your firearm, we'll replace it free of charge!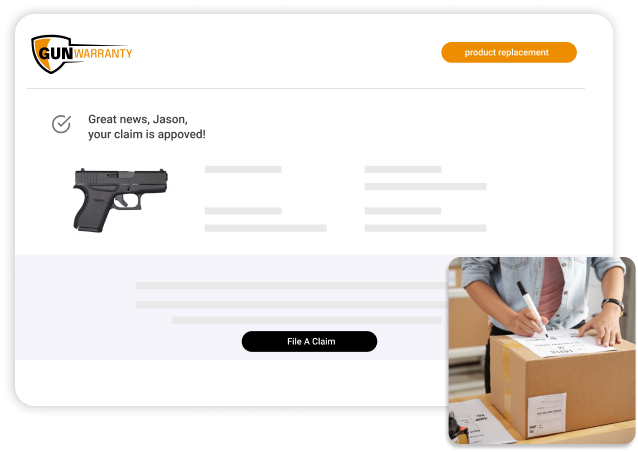 ---
Protect Your Firearm Without The Hassle of Manufacturer Warranties
You've made an investment in a firearm, we'll help you make sure it lasts a lifetime.

24/7 Customer service

Hassle-free online claims

Free shipping for all repairs

No hidden fees
---